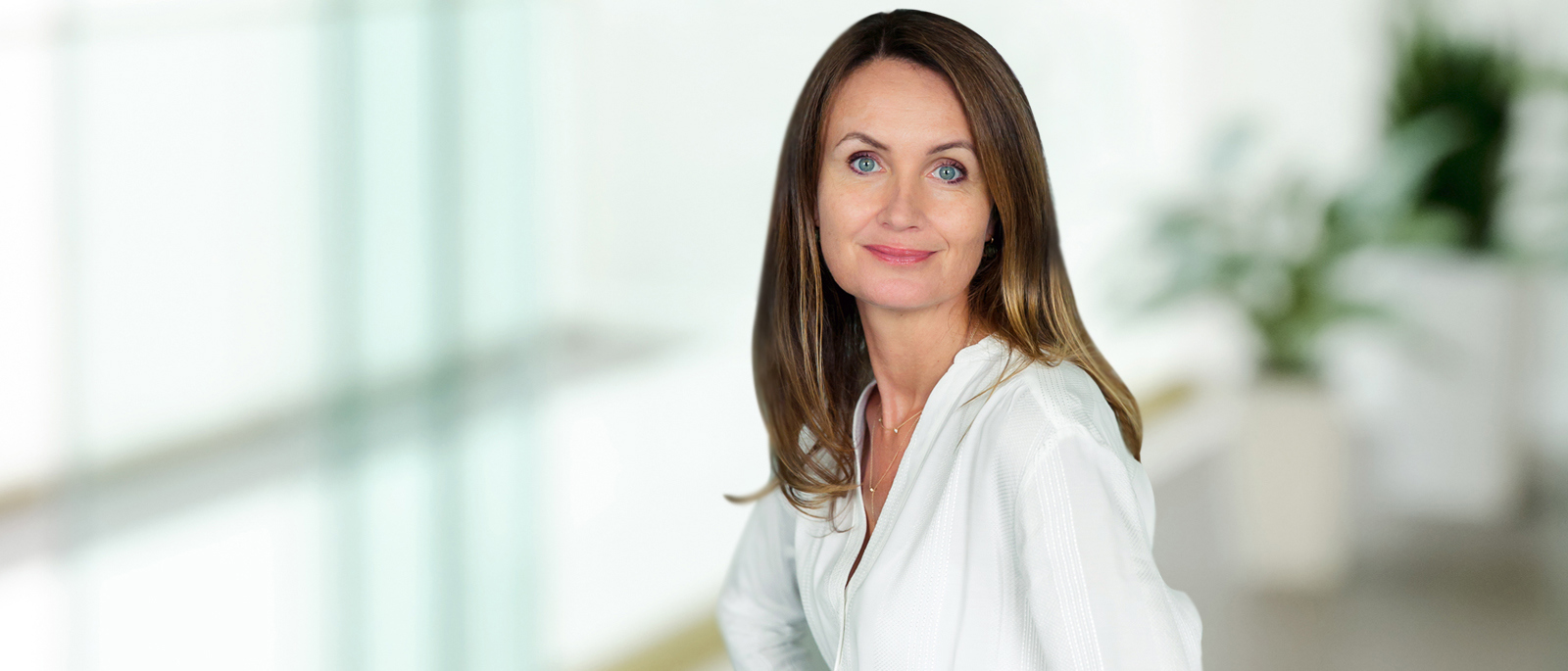 View | December 07 2020
Our focus on mental health
TechnipFMC put a focus on mental health for a month around World Mental Health Day in October. And that focus on its people's wellbeing won't be going away, as Agnieszka Kmieciak, Executive Vice President People & Culture, explains.
Why has TechnipFMC taken a renewed focus on the mental health and wellbeing of its people?
Agnieszka Kmieciak (AK): 2020 has been nothing like an ordinary year. There have been all kinds of additional pressures on people – obviously the pandemic, but there's also the impact of the disruption in the oil and gas market and the financial markets. And there are other things going on in society, from the worldwide racism protests and calls for faster energy transition to the U.S. elections. There has been so much for people to think about, all while their lives have been turned upside down by the threat of COVID-19 and the changes in the way they have to live and work.
All this uncertainty, all the changes to family life and everyday actions, creates a big challenge for our employees. Many of them have not been in an office since March, some have been back only briefly. They have had to change the way they work and they're missing seeing friends and colleagues face to face.
However, many of our people are key workers who have been going out every day to work at our facilities, project sites or on our vessels, with the pressure of maintaining new, COVID-safe working practices. All of these things can potentially put people under strain and it's not good for them or our business if they feel that way. That's why we feel it's important get our people talking about mental health, to know it's OK to not be OK.
What help is TechnipFMC offering colleagues who are struggling? And what is the company doing to make its people more aware of positive steps they can take to help their mental health?
AK: The first thing was to acknowledge that we need to talk about mental health, at the highest levels of the company. Doug Pferdehirt, our Chairman and CEO, has made a point of addressing this at meetings and in messages to our people. We've also made it easy for people to access tools and advice by building a wellbeing playlist on iLearn, our e-learning platform.  At TechnipFMC, we start each meeting with a Take 5 Moment focused on our foundational beliefs – we've built a series of these to get people talking about mental health.
Of course, we are not mental health experts. We can help employees recognize they may be having issues, then – if they feel they need it – give them access to professional help through our Employee Assistance Program. We want employees to be able to get help and counselling from external providers, and we are boosting local programs to provide that support. We are also leveraging our virtual platforms to connect people responsible for wellbeing, so they can share best practices, learn from each other and have more alignment on how we intend to address mental wellbeing going forward. Looking after our people helps make sure they continue to excel. This is where our managers are crucial – and we encourage them check in not just on our people's work but how they are doing. 
Are there any initiatives that you've seen colleagues take that have particularly impressed you?
AK: There are quite a few. We've got Mental Health First Aiders in Australia and the UK, and they're trained to react to mental health crises just as first aiders treat a physical injury. There's also support from an occupational psychologist for people working offshore in Brazil and with our T-MOS fleet, who face a different kind of strain as they are away from their loved ones for long periods. In France, we have the QVT program – volunteers who are trained to liaise between colleagues who need help and the company. Something as simple as having a go-between makes it so much easier for people who are stressed. In Malaysia, the initiative 'It's OK not to be OK' is designed to create a safe environment for people to reach out to counselling services available. In Norway, we recently had an initiative where our leaders shared on Yammer in an interactive way how they took care of their mental wellbeing in times of pandemic. Some parts of our business are trying to have a set day without meetings, giving people space to get on top of tasks instead of perhaps rushing to complete them between calls. I've also sat in on some mental health webinars that were organized by our India Operating Center and our teams across Africa – those who help our people realize that it's OK to talk about mental health. In fact, it's more than OK – it's essential.
What do you do in times of stress or low mood?
AK: I run four times a week and I do yoga. Both of those help me – they get my endorphins flowing. One thing that I have been doing recently is avoiding those back-to-back hour-long meetings. Instead, I'll schedule 45 to 50-minute meetings and use the gap in between to get up to make a cup of coffee or re-fill my water bottle. You can achieve just as much in the shorter meetings, you have a bit of time to think, and you're not constantly rushing from meeting to meeting or missing lunch even though you're working at your kitchen table. Little things mean a lot.
What advice would you give a colleague who's struggling with their mental health, feeling stressed or anxious?
AK: We're trying to create an environment where people can talk about mental health, where they have the tools to help themselves, and where there's access to professional help. Our people need to know that if they are struggling, as everyone does sometimes, that they can contact our People & Culture or Employee Benefits teams who will help them get help.