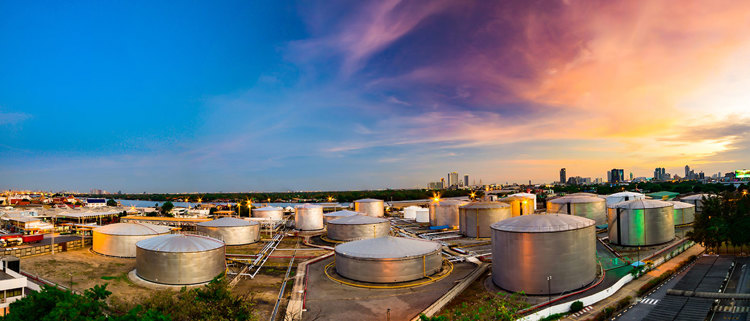 Storage
Optimize your operations and improve safety with world class automation from orders to loading documentation and billing
Our storage facility solutions accommodate cavern storage, tank farm management, overfill protection, and other storage needs.
Integrated Measurement Solutions
TechnipFMC provides FUEL-FACS+ to reliably manage product movements, inventory, and facility control for any size bulk terminal.
The Tank Terminal Automation Control system built on UCOS and FUEL-FACS+ technology leverages your existing capital investment in equipment into a comprehensive solution that allows you to modernize your plant and streamline your operations.
With FUEL-FACS+, every client benefits from over 30 years of experience and best practices gathered from over 400 terminals across the world. FUEL-FACS+ is simple, reliable and configurable which makes implementations fast and seamless. Updates are easy, enabling effortless cyber security compliance.
Our tank solution manages and automates both business and operations throughout the terminal:
Guided by field-proven, documented project methodologies that are hailed by rigorous customer audits as unmatched in the industry
Automates everything from orders to post-loading documentation and billing
Delivers plant-wide alarming, real-time tank information, and overfill protection
Eliminates multiple, incompatible subsystems
Interfaces with SAP, Oracle, JD Edwards, and other Backoffice systems
Standardizes operations
Reduces the cost of expanding your plant
Reduces manual paperwork
Supports truck, rail, barge, marine, and pipeline movements
Ensures the safe operation of your facility and documents it for regulatory compliance reporting
Real-time reporting of product movements and inventories for management, operations personnel, exchange partners, and clients
Repeatable algorithms for blending control, additive sequences, and process controls
Real-time acquisition, storage, and distribution of information to/from pipelines, terminals, tank farms, data services, outside supply points, and more!