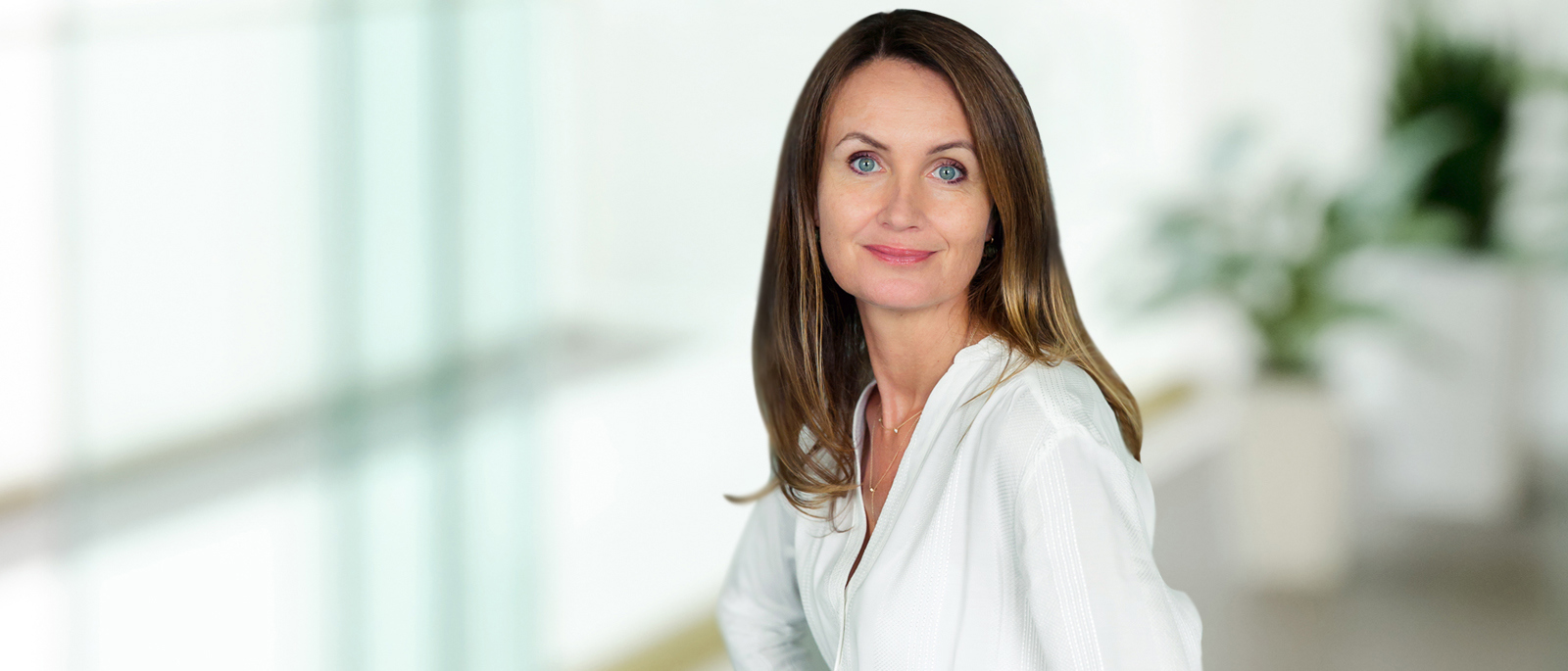 View | October 31 2019
Our people are our energy
Agnieszka Kmieciak is TechnipFMC's Executive Vice President People & Culture. Her team supports the business in recruiting, training and retaining the talent that keeps TechnipFMC at the forefront of the energy industry. Here, she discusses what makes the business stand out and drives its success.
Q: You've been with TechnipFMC a year – what stands out to you as being unique about our company?
Agnieszka Kmieciak (AK): I think the first thing that's unique about our company is the incredible portfolio of products, projects and services that we deliver. Every day I discover something new that we do and I am constantly amazed by our capabilities. But we couldn't achieve that without our people – and all of their hard work.
Whenever I travel and meet our people, whether I'm in Houston, India, or Norway, I can feel how proud they are of what they do. That is one common denominator that I've seen throughout the business. It permeates every aspect of the business, from project management, to our manufacturing plants, to all the business's functions.
Q: What makes you proud of TechnipFMC?
AK: I'm proud that we bring together so many incredibly talented people with such high levels of experience. I'm astonished by what our skills and knowledge enable us to do for our clients. And I think we can do these things because we live our purple culture. We live by our values.
I'm also proud of the teamwork and the global cooperation that exists and that is related to the project culture we have. I was struck by the strength of those collaborations when I joined the company – all those constructive relationships being built and the knowledge being shared.
Q: TechnipFMC's HR function was renamed as People & Culture. Why do that?
AK: The Function was renamed People & Culture, rather than Human Resources, to put additional emphasis on People as 'people' rather than 'resources'.
As a project and services company, our people are our competitive advantage and the focus of our Function must be to support their growth, their development and wellbeing within the company. It is through living our company's values that our people get the best out of their working life – they achieve technical, professional, and personal milestones only if we support each other.
As a function we are also championing some of the tools and processes that support and enhance our culture such as talent acquisition, talent development, rewards and this this why we wanted to emphasize 'culture' in the name of our function.
Q: One of People & Culture's achievements in the past year was launching the Employee Value Proposition (EVP). What is that and why is it important?
AK: The EVP is the external material we use for recruitment but it's also the basis for some of our internal processes. We built the EVP by asking our colleagues how they perceive our company, what we do, what they are proud of, and what their highlights of TechnipFMC are.
What I love about the EVP is that it was largely created by our people. When you look at the competition for the best talent, we have a message going to the external market that comes from extraordinary people who work here. And we attract people who are attracted to us.
It was important to be truthful and realistic about who we are and what we do. It was an interesting project to work on because the answers to those questions truly came from within.
Q: What are your priorities in People & Culture?
AK: We are prioritizing four high-level strategic directions. The first is making our processes customer-centric. They have to be simpler and more transparent. We also adapt Lean methodology that is used in EMS.
The second is around developing our talent and preparing the leaders of the future. We're planning a second Emerging Talent event next year and there's also an upcoming focus on Technical Careers for developing technical talent for the long-term. And we launched online courses, which enhance our people's self-development, on our online hub for learning and development, iLearn.
The third strategic direction covers managing resources. To that extent, we recently deployed the job classification, we are also supporting the business on the competency mapping and workforce planning.
The final is driving people engagement and championing our culture, looking at putting our values into action – that covers initiatives such as the EVP and micro-learning modules about our behaviors. We'll also be launching continual performance management, which is about enhancing a coaching culture with frequent feedback rather than a once-a-year evaluation.
Q: You mention employee engagement as a priority. What benefits do you see in using non-traditional channels to engage with your colleagues?
AK: Newsletters, magazines and emails all have their place but people get information in so many others ways these days. At TechnipFMC, these include our PoP intranet and Yammer social media tool.
I joined the company just before PoP went live. The intranet we had was clunky and difficult to use to find the information you needed. When PoP was realized, it was a breath of fresh air – easy access to information, easily served. It's a fantastic resource and it encourages collaboration. It's more flexible and agile, which is crucial in the modern business environment. It's also another useful way of keeping everyone up to date with what is happening within our company.
Yammer is great because you can communicate in real time, ask questions and get answers. People & Culture is one of the top 10 Yammer groups within TechnipFMC. It's easy to share best practice. And there's no need to wait for the next newsletter to keep people informed – on Yammer it's instant. It also brings the leadership closer to the workforce, allowing us to engage more directly with our colleagues instead of appearing remote as leaders do in other businesses. And it lets us discover some of the best practices of local teams as they achieve amazing outcomes.
You can outline values and behaviors, but the next step is ensuring that they aren't just words on posters – you have to put those values into action. One way we do that is through the Take 5 Moments which start our meetings. They are a fantastic example of how we reinforce our foundational beliefs and values – a short time to reflect encourages everyone to bring a little bit of their personal experience into the corporate value framework.
Learn more on our Careers section