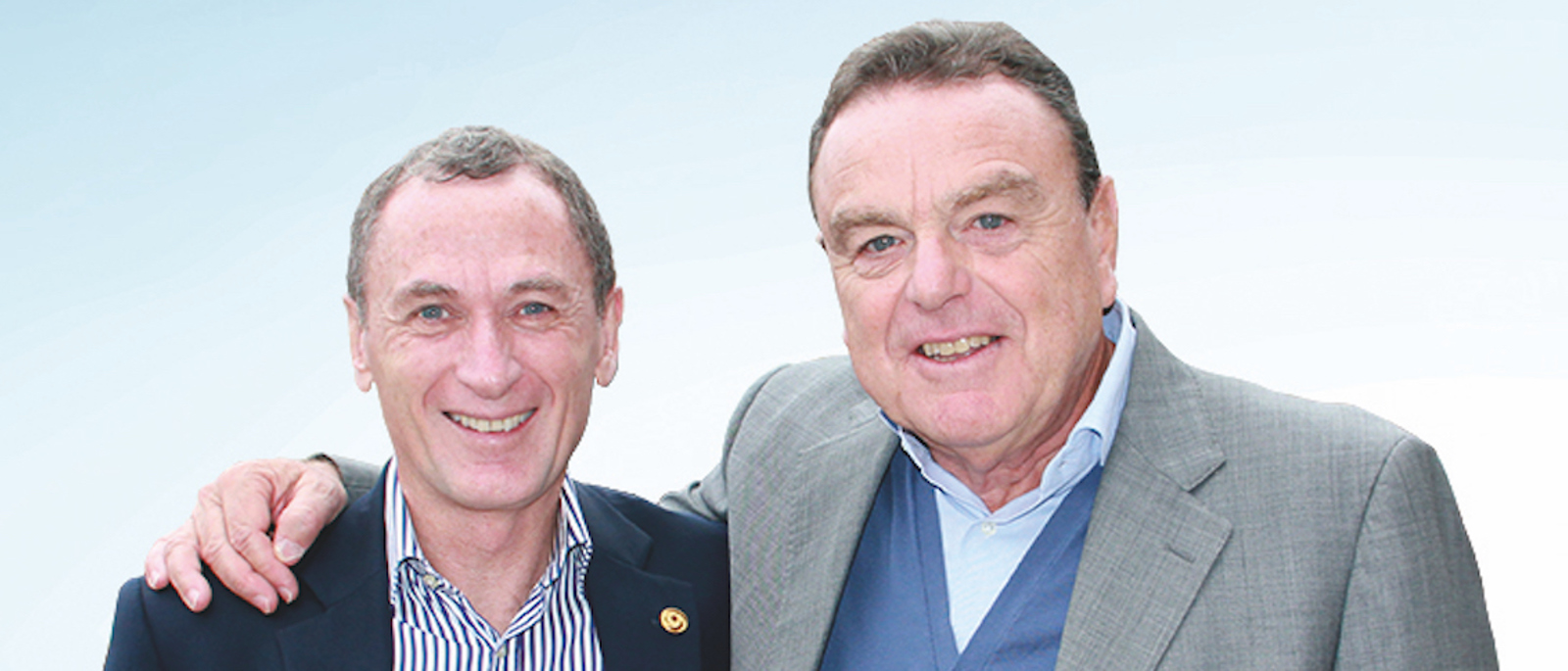 View | March 25 2019
How TechnipFMC's spirit of innovation is helping us lead the gas market
Gas is a vital contributor to the world's energy mix and TechnipFMC is a long-established leader in the sector. Nello Uccelletti, President Onshore/Offshore, and Richard Alabaster, President Surface, discuss TechnipFMC's achievements in gas markets and how this energy source will shape our future.
Q. Driving change in the gas market is central to our ambition as a company. How do we achieve this in our Onshore/Offshore and Surface businesses?
Nello Uccelletti (NU): We have been among the pioneers of natural gas liquefaction since the beginning of the LNG industry. Beyond this anecdote, what counts today is the confidence our clients have in our ability to deliver large scale projects on time and within budget while meeting all the production targets. Our first differentiator is therefore our reputation as an EPC contractor, able to propose and guarantee LNG process designs, detailed engineering and procurement and the most innovative of construction solutions.
By combining our LNG skills with offshore capability, we have become the leaders in floating liquefied natural gas (FLNG) which unlocks remote offshore energy reserves to help meet the growing demand for gas. FLNG units avoid the need for onshore plants, so they have a positive environmental impact. In turn, our skills in offshore modularization and project management have been applied to onshore plants, meaning that we can manufacture the modules in warmer climates before moving them to colder ones. The Yamal LNG plant in the Russian Arctic couldn't have existed without our ability to do this.
Richard Alabaster (RA): Building on our position as leader in mechanical loading arms for LNG and gas transfer, our R&D work has led to the development of a suite of new solutions including "jettyless" ship to shore and specially configured articulated arms for harsher offshore environments. Our new offering in high-performance loading systems includes cryogenic flexible pipe and pipe-in-pipe combined with our portfolio of mechanical loading arms.
Q: Why is gas so important to TechnipFMC?
NU: Gas is very important for the future of energy globally. It's the cleanest hydrocarbon, and its use will grow over the next 25 years.
RA: The gas market is big, and it's only going to get bigger. Gas will help improve people's lives around the world, while minimizing the impact on the environment. Coal is still the biggest source of energy, but generates a lot of carbon dioxide. The most practical replacement for it, by far, is natural gas. It's very close in terms of cost, is cleaner than coal or oil, and better for electricity generation. We are already a leader in many parts of the gas industry and are very strongly placed in many parts of that value chain.
Q. Can you tell us a bit more about recent successes TechnipFMC has enjoyed in the businesses you are responsible for?
NU: Once again, a good example is Yamal LNG. We were selected thanks to our technical and technological skills, but also our project management capabilities in terms of big projects in a tough environment. As the leader in FLNG we combine our competencies in process design, offshore know-how and those project management skills.
RA: One area of expertise is extraction. We are very strong in sophisticated wellhead and tree equipment for gas. Another is our loading systems business, where we are the leader in offloading LNG offshore. This is a significant enabling technology for FLNG.
Q. Why has TechnipFMC forged such a strong reputation in LNG and FLNG?
NU: We have considerable experience in these sectors. We built the first ever LNG plant in Algeria in 1964. We are a leader in FLNG with Petronas Satu, Shell Prelude and the Coral South project in Mozambique. Our market-leading position in LNG and FLNG comes from our technical and project management capabilities, long experience in different regions and unique combination of skills.
Q. What are the key reasons behind the success of TechnipFMC's Onshore/Offshore business?
NU: Our main asset is our people, and we have the right skills. We are selective and identify projects that are suitable and that we can manage. We always need to be sure we can deliver properly. We are also with our clients at every stage of the development.
Q. What is the company doing to ensure it remains at the forefront of the gas sector?
RA: In Surface, we are working on new technologies in loading systems and looking at the use of LNG for small-scale power generation. We also need to develop light, low-cost ways for the carriers to offload. There is still a lot we can do to take time and cost out of wellheads and trees.
NU: The LNG market is increasing and global demand is continuing to rise. In four or five years' time supply will not keep up with demand. To remain among the top players, we need to improve in terms of technical solutions and project execution schemes to reduce investment costs.
Q: Can you give us some examples of how Onshore/Offshore and Surface Technologies are collaborating?
NU: Our two businesses complement each other well. Surface can provide sophisticated equipment for the oil and gas industry upstream, and we have the ability to manage and design projects. We also have highly motivated teams, and our clients appreciate us being able to bring a combined proposal to the table.
RA: We've done just that with our new integrated onshore production facility, where we've brought together the very strong process modularization and construction management capabilities of Onshore/Offshore with the compact and efficient technologies of Surface. We've done something very similar for offshore production facilities, and collaboration has also happened in our measurement systems business.
Follow these links to learn more about our Innovation in Onshore/Offshore and Surface