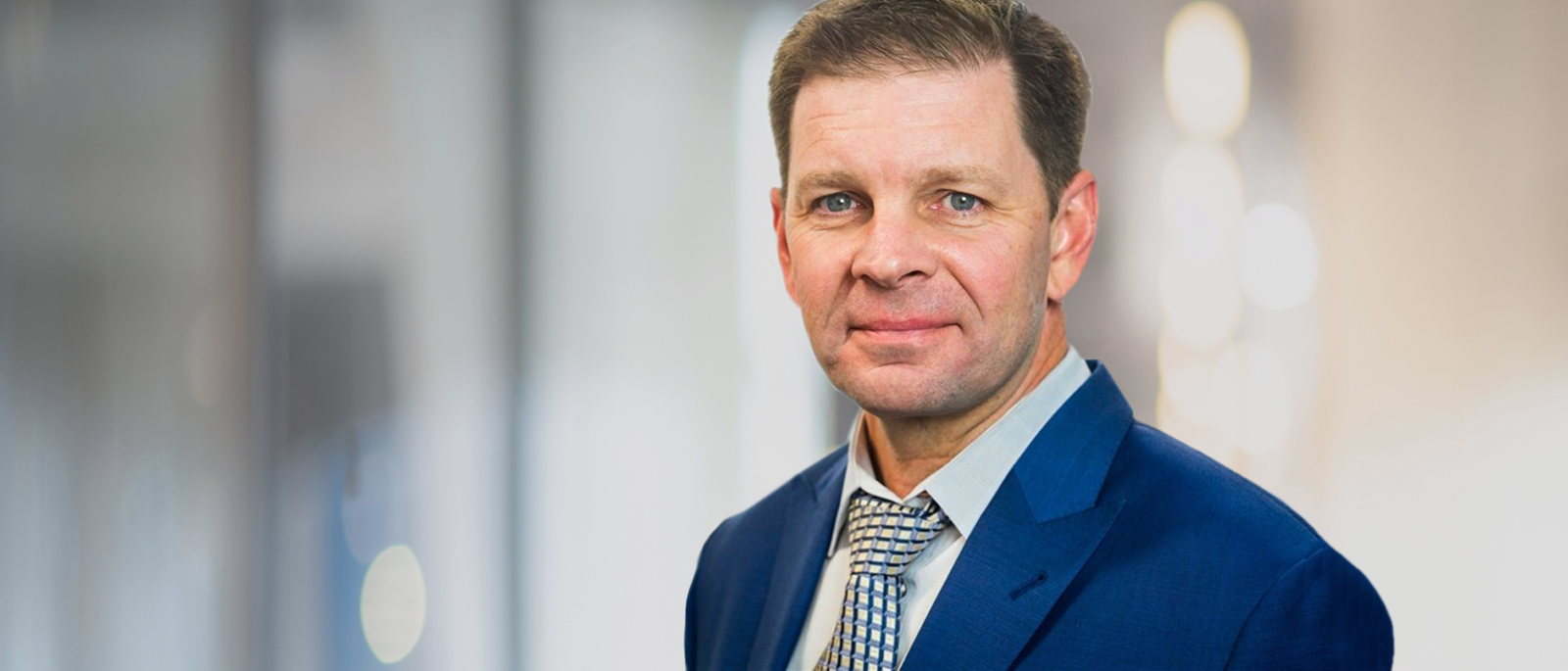 View | August 04 2020
David MacLean explains the simple thinking of Faster. Safer. Smarter. behind iComplete™
Our fully integrated iComplete™ system gets to first oil faster by doing things differently.
Using standardized equipment that can be set up for any unconventional well in the world, iComplete™ gets customers to first oil faster, and slashes operating costs thanks to the CyberFrac™ digital interface, which provides actionable data remotely.
David MacLean, Senior Vice President Surface Americas, describes how standardization, digitization and integration are set to change the completions pad forever.
Q: How does iComplete™ differ from what has gone before?
David MacLean (DM): "iComplete™ is a revolutionary approach. We're the only company to focus on making a completions pad that is truly integrated, efficient and simplified, with digital automation and controls. Although the design is standardized, it has the flexibility customers need for their individual circumstances.
"iComplete™ combines our expertise in unconventional wells with lessons learned across TechnipFMC. iComplete™ has 50 percent fewer components, covers 10 percent less area and reduces OpEx costs by 30 percent. Sitewide, the integrated system removes 80 percent of connections, reducing the need for manual intervention during operations.
"It has a modular construction method. That allows the quick installation of parts built off-site thus reducing logistics movements by 43 percent, which cuts greenhouse gas emissions and gets the customer to first oil faster."
Q: Why is an integrated frac pad solution a better option than a tailor-made completions pad?
DM: "iComplete™ uses parts we manufacture and sell individually but the benefit is in the true integration of the offering, which is more efficient and cost effective during installation, execution and maintenance.
"It also gives customers actionable real-time data on key performance indicators they might only have seen in an Excel spreadsheet before.
"Bringing our hardware and software together gives clients capital, operating and maintenance savings, improves HSE and cuts downtime. It's more efficient and cost effective for us and the operator, which is important given the way commodities markets fluctuate. It is changing the game in completions."
Q: Digital integration is a key part of the package. What benefits will clients see?
DM: "CyberFrac™ and our Digital Handshake™ provide a single source of truth. All the data gathered at the frac pad is available in real time in the cloud. And it's not data for data's sake – it's all actionable information that enables operators to make evidence-based decisions at every step of the process. Combine that with the automation aspects, and you go from needing three personnel on the ground, to one worker with an iPad.
"Of course, we're also using that data to evolve the product."
Q: How has knowledge from other areas of TechnipFMC influenced iComplete™?
DM: "We've learned lessons and adapted technology. For example, SAFlex™ and Speedloc™-XT build on Coflexip® technology, while UCOS automation and controls is used on products such as iProduction™.
"Take the SAFlex™ flexibles as an example. They're based on technology used in subsea projects and we've been able to use lighter materials so that we can replace steel pipe. That single switch allows us to have one component with two connections, instead of 13 components with 26 connections. And we repeat that for every piece of piping. The flexibles can be fitted more quickly and there are health and safety benefits. Plus they are less susceptible to erosion and absorb energy transfer, so there are performance benefits and fewer failures.
"That drive for simplification, for fewer connections, for fewer points of failure, influenced us elsewhere – in the SuperFrac™ Large Bore Check Valve, for example. It performs at least two times better than its nearest competitor, using our proprietary low-pressure sealing technology. And one SuperFrac™ valve replaces four to six smaller valves. Essentially, one 24" block does the work of 70 feet of steel."
Q: How has iComplete™ been received in the industry?
DM: "Positively. iComplete™ is being used successfully by a major operator in the north-east United States and, despite current market conditions, we expect significant industry adoption through the remainder of 2020 and 2021.