News - Press Release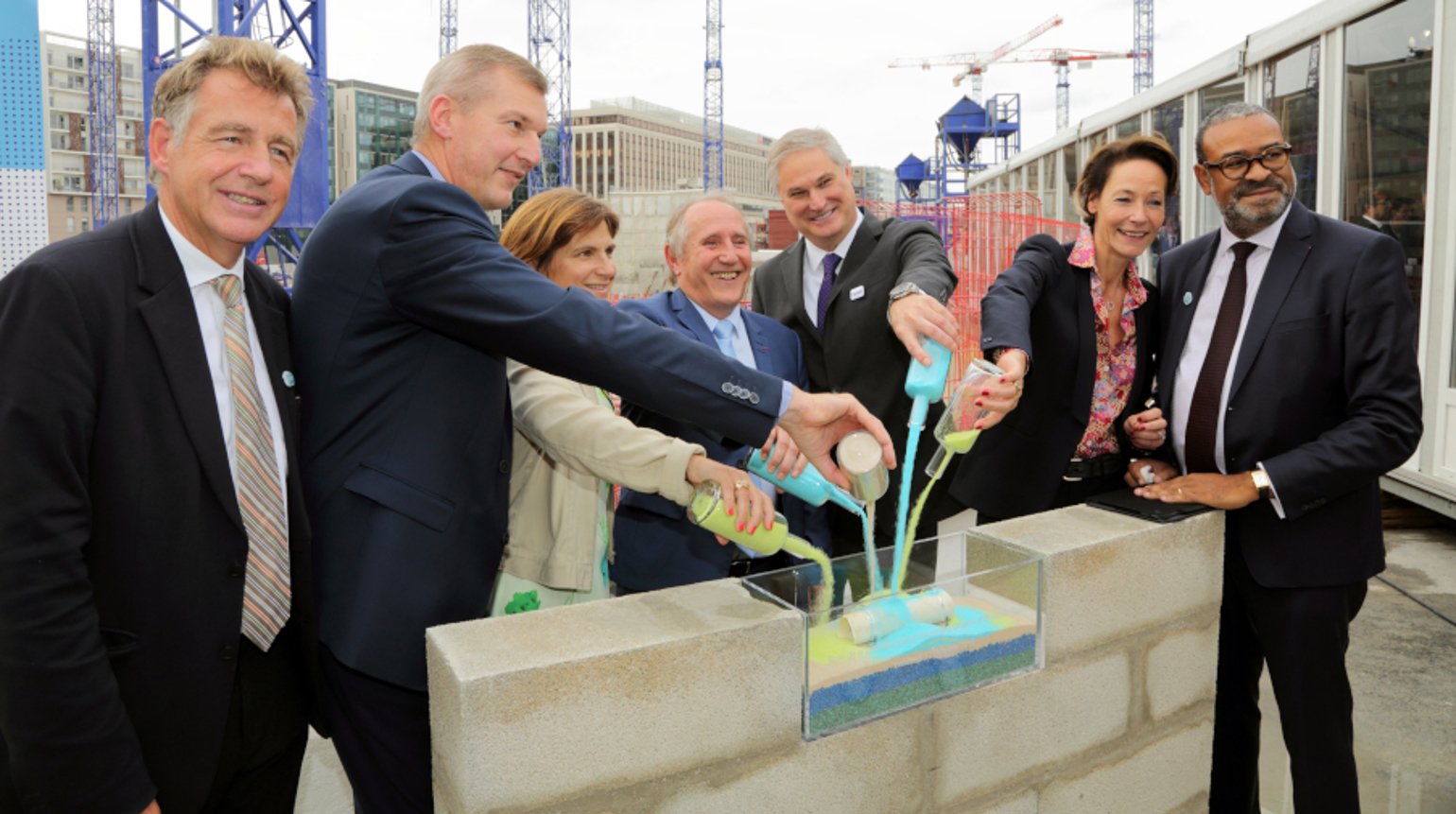 PARIS – 12 October 2018 - TechnipFMC represented by its CEO Doug Pferdehirt today took part in the Groundbreaking ceremony of its future new building in France in the city of Nanterre (la Défense District - Paris). All TechnipFMC's Parisian teams will gather in 2021 in the new building, currently constructed by Icade, to form the 'TechnipFMC Paris Campus'.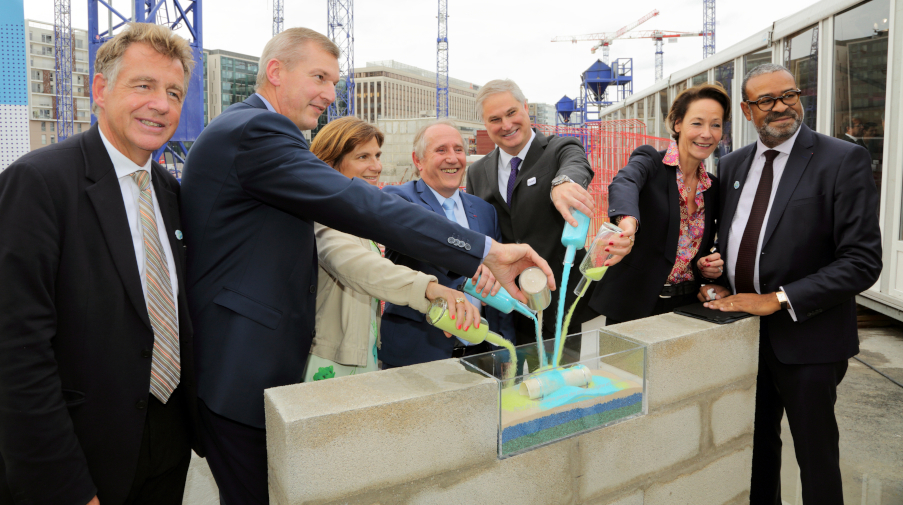 On the occasion of the ceremony, our CEO Doug Pferdehirt helped lay the foundation stone, with TechnipFMC's stakeholders in this relocation project: the Mayor of the city of Nanterre Patrick Jarry, the General Manager of the District of la Défense Marie-Célie Guillaume, the General Manager of Icade Olivier Wigniolle, and the President of Vinci Construction France Hugues Fourmentraux.
The CEO of TechnipFMC Doug Pferdehirt highlighted how this new building lives up to the company's values and ambitions of sustainability and innovation: "We chose this building to move to in 2021 as the best place for our talents to continue driving change further in our industry. This project offers us a unique opportunity to transform our workplace, to match our need for more collaboration and more innovation in our ways of working."
TechnipFMC Paris Campus will be a large-scale urban campus, highly distinctive for its innovative construction features - made of wood and concrete. Located in the new sector of the la Défense district, the location is one of the main reasons supporting our choice to build 51,000 square meters (549,000 square feet) that will be exclusive to TechnipFMC.
In this new building bringing together on a single site the Paris operational headquarters and our research Center with all TechnipFMC Parisian teams, we will further grow as an industry leader. TechnipFMC Paris Campus reflects our ambitions to lead our business with all our talents and know-how in a new modern and innovative workplace. Our goal is to create a new working environment that better meets the needs of our employees.
###
About TechnipFMC

TechnipFMC is a global leader in subsea, onshore/offshore, and surface projects. With our proprietary technologies and production systems, integrated expertise, and comprehensive solutions, we are transforming our clients' project economics.
We are uniquely positioned to deliver greater efficiency across project lifecycles from concept to project delivery and beyond. Through innovative technologies and improved efficiencies, our offering unlocks new possibilities for our clients in developing their oil and gas resources.
Each of our more than 37,000 employees is driven by a steady commitment to clients and a culture of purposeful innovation, challenging industry conventions, and rethinking how the best results are achieved.
To learn more about us and how we are enhancing the performance of the world's energy industry, go to TechnipFMC.com and follow us on Twitter @TechnipFMC.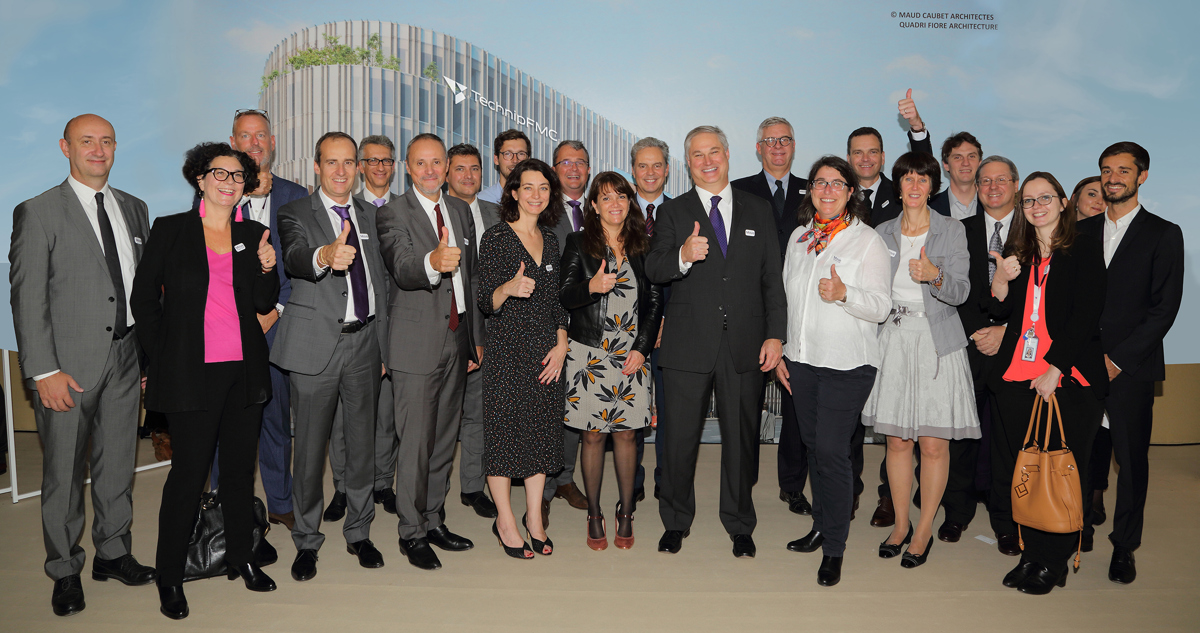 *Photo Caption:

This picture of the project team taken during this event was displayed during TechnipFMC's Paris Townhall meeting of 15th October, where was celebrated TechnipFMC's 60-year anniversary in Paris. The number of our employees' signatures collected on this picture (over 1,300) became a donation to a local charity in the city of Nanterre.
Watch Icade's video of interviews of Frédérique Le-Moigne, Project Manager, and Arnaud Piéton, Member of TechnipFMC's Executive Leadership Team, on the French version of this website page.