News - Press Release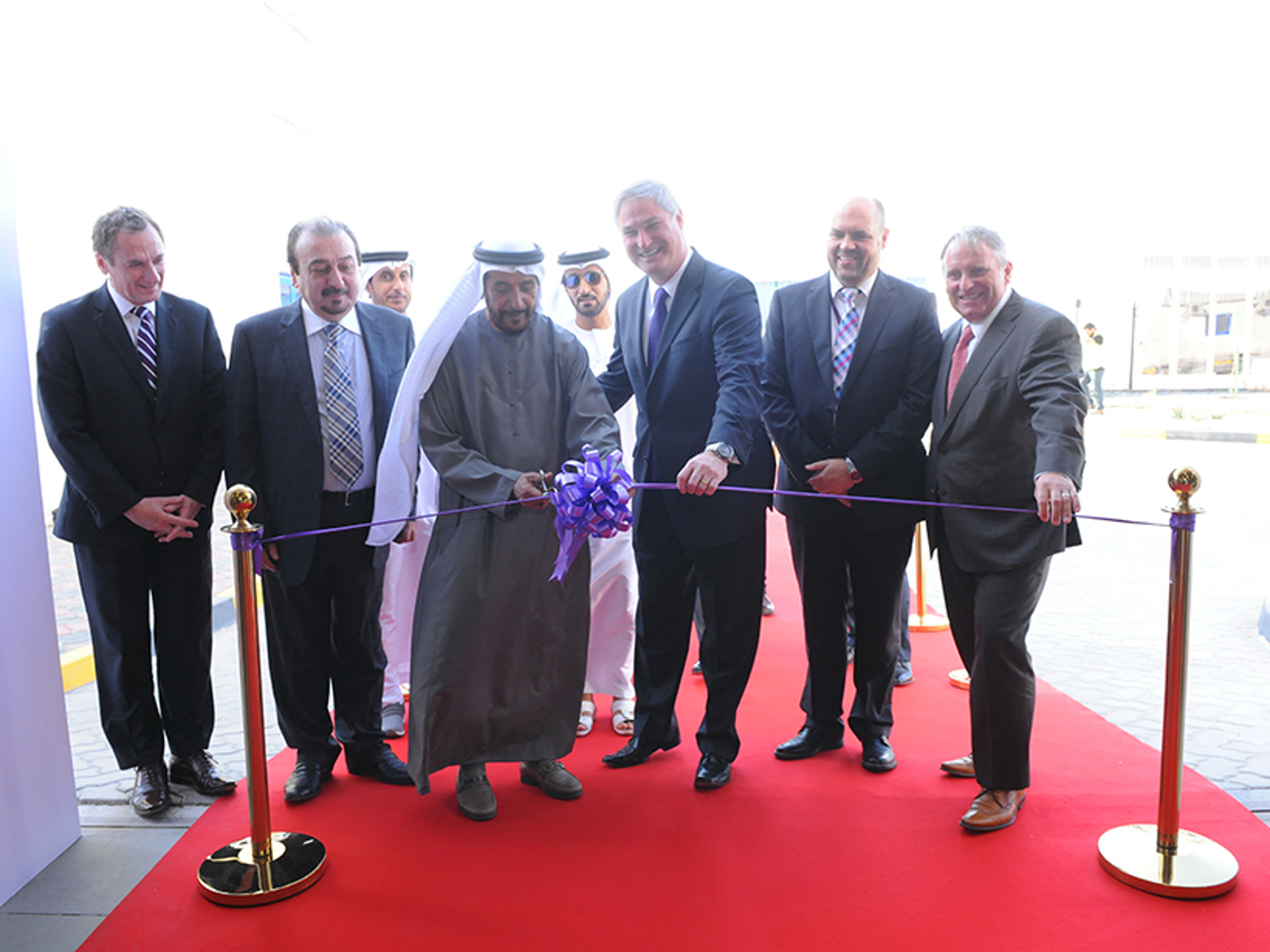 Facility opening is seen to be a major step in the United Arab Emirates (UAE) for TechnipFMC to assist ADNOC to enhance their operations in Abu Dhabi. TechnipFMC has been a long-term investor in the UAE, being present for more than 30 years, and sees continuous investments in the region as critical for the Company's success.
December 11, 2017 – TechnipFMC officially opened its fully capable Surface International(1) Facility in ICAD II today as part of its continued investment in the UAE to reinforce TechnipFMC's leading position in delivering local solutions that extend asset life and improve returns for ADNOC.
The opening of the 18,000 m2 facility, located in Abu Dhabi's Industrial City 2, was officiated by Doug Pferdehirt, Chief Executive Officer of TechnipFMC. It is the largest and most complete facility in the Middle East, consolidating an existing facility in Abu Dhabi and complementing an engineering office in Abu Dhabi and a strategic distribution hub in the Jebel Ali free zone.
The new plant, valued at an excess of USD 25 million, is part of a program to strengthen TechnipFMC capabilities in the Surface International business, but also provides a very solid platform for TechnipFMC to be able to grow its integrated offerings into the Middle East, including multiple product lines and aftermarket services that are key to the strategy.
"This investment will enable us to increase our support of Abu Dhabi National Oil Company (ADNOC) and other customers taking on logistical services and in fully refurbishing used equipment in-country, managing all critical processes in-house. The launch of this ICAD Facility is not only an important milestone in enhancing our scope, but it also positions us to respond to the expected increase in ADNOC activity in 2018 and beyond," said Richard Alabaster, TechnipFMC's President Surface.
The new facility will offer a broader range of capabilities in-country, supporting the full TechnipFMC portfolio with its high technology equipment in the Drilling, Completion, Production and Pressure Control segments. The facility includes a fully developed training centre, high-pressure hydraulic and gas testing capabilities, state of the art cladding and machining technology and one-stop shop for customer equipment storage, preservation, preparation and make-up for mobilization to the field.
"The facility will provide employment for 140 employees and is also designed to allow for extensions to further expand capabilities in the future. Currently we have built out 40 percent of the site," added Richard Alabaster.
Surface International is a business unit within TechnipFMC's Surface Technologies segment and supplies surface wellhead and tree systems, chokes and pressure control equipment, separation systems and production packages to the drilling, completion, and production segments, both onshore and offshore. Its UAE operation has committed itself to a broad scope of products and services, through local capability.
About TechnipFMC
TechnipFMC is a global leader in subsea, onshore/offshore, and surface projects. With our proprietary technologies and production systems, integrated expertise, and comprehensive solutions, we are transforming our clients' project economics.
We are uniquely positioned to deliver greater efficiency across project lifecycles from concept to project delivery and beyond. Through innovative technologies and improved efficiencies, our offering unlocks new possibilities for our clients in developing their oil and gas resources.
Each of our more than 40,000 employees is driven by a steady commitment to clients and a culture of purposeful innovation, challenging industry conventions, and rethinking how the best results are achieved.
To learn more about us and how we are enhancing the performance of the world's energy industry, go to TechnipFMC.com and follow us on Twitter @TechnipFMC.