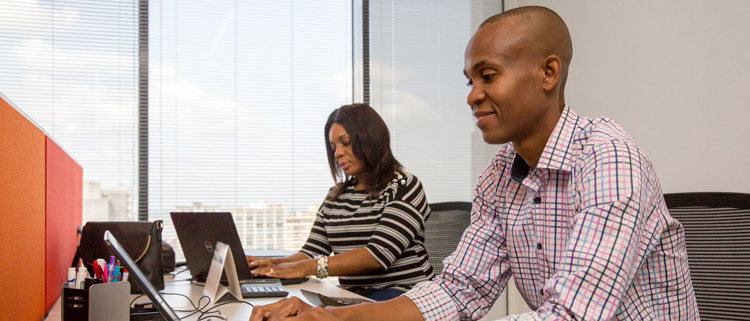 Gender diversity
A culture that encourages everyone to reach their full potential
Advancing gender diversity highlights our focus on people by providing opportunities to everyone. This extends throughout the entire career life-cycle. We want to be the employer of choice by fostering the culture that encourages everyone to reach their full potential. And this is part of our efforts regarding diversity and inclusion.
At TechnipFMC, diversity and inclusion are a business imperative and directly related to two of our foundational beliefs – Respect and Sustainability. Our commitment to an inclusive work environment and diversity of thought will lead to many successes.
        
Our Sustainability Roadmap focuses on the following:
Ensure gender pay equity everywhere we operate,
Improve gender balance in the organization, across all functions and levels, and
Promote women fairly and equality through the career development process.
There are various, local initiatives aligned with our corporate strategy and values. We also support initiatives to promote diversity in Science, Technology, Engineering and Mathematics (STEM), education, and local employment. See more in Supporting Communities.